Rely on our experienced team for residential and commercial roof repairs.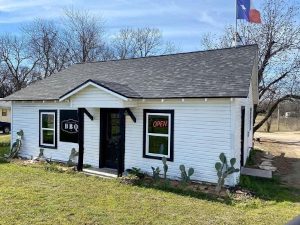 Whether you're a homeowner, business owner, or property investor in the Granbury, Texas area, you probably don't think about your roof very often. In fact, you may not notice that anything is wrong with your roof until it starts causing water damage or other issues indoors. When this happens, you need a trustworthy team to provide the efficient roof repair services you need to get your home or business back into pristine condition.
At FD Roofing & Construction, LLC, we pride ourselves on being a reliable roof repair company that offers both residential and commercial services throughout the Granbury area. Our local business was launched by an experienced team, and we have ensured that every member of our team is dedicated to providing excellent craftsmanship and high-quality materials to exceed our clients' expectations.
Over the years, our roof repair team has tackled thousands of roofing projects, so we have the tools, skills, and expertise to work on all types of roofs. Whether you have modified bitumen roofing, asphalt shingles, or wood shakes, we can quickly identify and resolve all kinds of issues. If you choose to contact us for roof repair services, you can rest assured that we'll conduct a careful inspection of your roof and give you all the information you need in an honest and timely manner.
The owner of our company has always viewed repair work as a way to meet and build new relationships within the community. Repairs make up the bulk of our appointments. We strive to keep our prices lower than our competition while providing a much higher level of customer service.